Spanish for Elementary - Middle School, Level 1
Español Para Chicos y Grandes (Level 1)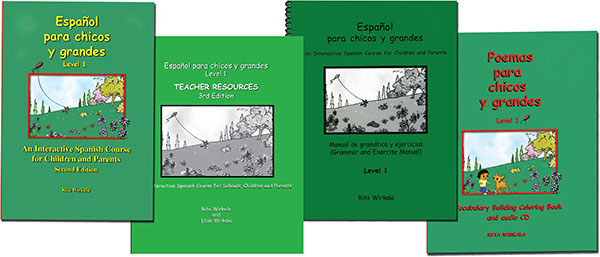 Español Para Chicos y Grandes Level 1
Please visit the Audio Page to download a free digital copy of the audio for your product.
NEW RELEASE!
Español para chicos y grandes is an innovative Spanish method focusing on auditory comprehension and interaction.
The text, manual, poems, and CDs all work seamlessly together with total correlation of vocabulary, grammar and expressions. Together they create a comprehensive, 24-lesson curriculum.
Each book may be ordered individually or as a set.