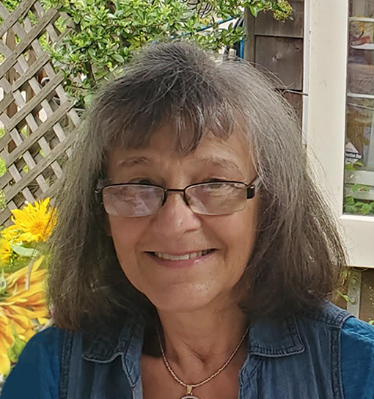 Rita Sturam Wirkala
Author / Editor / Translator
Rita Wirkala, PhD
Writer, Spanish poetry editor, English-to-Spanish translator
Rita Sturam Wirkala is a writer, translator, and educator. Her novels (Tarsiana, The Encounter, Las aguas del Kalahari, and Tales for The Dreamer) have been published in Spain, Argentina, and the United States (2011 to 2022). She is the recipient of the International Latino Book Award and the Books into Movies Award.
Wirkala was born and grew up in a small town in Argentina and has gathered her experiences from this time in her first collection of stories, Los huesitos de mamá y otros relatos (2018). She completed her studies at the Music School of the University of Rosario and later joined two symphony orchestras as an oboist. Her memories of this stage in her life make up her second anthology, Años bisiestos: cinco historias argentinas (2021).
At the beginning of the Argentine military dictatorship, she emigrated to Brazil, where she lived for thirteen years. Her next move, this time to the United States, opened the door to an academic life. She completed her master's and doctorate in Spanish Literature at the University of Washington, where she has taught for more than twenty years. Her essays on Spanish medieval literature have been published in numerous literary magazines.
During her years as a university educator, she developed a curriculum for teaching Spanish language to various levels of learners. Her seventeen publications from this time include three volumes of poetry for young learners and a collection of graded readings for university students, Los Viajes de Rosa y Ernesto.
Wirkala is also an experienced translator from English to Spanish, having worked as a freelancer for several publishers.
From 2016 to the present, Rita Wirkala shared her experiences as a writer and avid reader with members of the Hispanic community through creative writing classes and workshops (hyperlink to video1 and 2). La magia de la palabra. Guía para la escritura creativa en español (2020) is a compendium of these sessions.
In 2021 she resumed her interest in academic studies and published her doctoral thesis, Traces of Sufism in the Book of Good Love, which she presented the same year at the Congreso de Estudios Hispánicos Joseph T. Snow in Madrid. (hyperlink to video3).
Her extensive travels and wide reading in different areas, such as anthropology, psychology, philosophy, and science, have been the sources of inspiration for all her work. 
Rita Wirkala, PhD
Escritora - Editora de poesía en español - Traductora de inglés a español                       
Rita Sturam Wirkala es escritora, traductora y educadora. Sus novelas (Tarsiana, El Encuentro, Las aguas del Kalahari y Cuentos para El soñador)  han sido publicadas en España, Argentina y los Estados Unidos, (2011 a 2022) ) y premiadas en el International Latino Book Award y en el Books into Movies Award.
Wirkala nació en un pequeño pueblo argentino, y sus recuerdos de esta época están reunidos en su primera colección de cuentos, Los       huesitos de mamá y otros relatos, (2018). Completó sus estudios musicales en el Instituto de Música de la Universidad    de Rosario, y fue oboísta en dos orquestas sinfónicas. Memorias de esta etapa componen su segunda antología, Años bisiestos: cinco historias argentinas, (2021).
Al comienzo de la dictadura militar argentina      ,    emigró a Brasil, donde permaneció por trece años.  Una nueva mudanza, en   esta ocasión a Estados Unidos, le abrió las puertas a la vida académica. Completó su maestría y doctorado en literatura española en la Universidad de Washington, donde enseñó por más de veinte años. Sus ensayos sobre literatura medieval española se publicaron en numerosas revistas literarias.
Durante sus años como docente de la universidad desarrolló un currículo para la enseñanza del idioma español en varios niveles, y sus diecisiete publicaciones de esta época incluyen tres volúmenes de poesías jóvenes y una colección de lecturas graduadas para estudiantes universitarios, Los viajes de Rosa y Ernesto.
Wirkala tiene también amplia experiencia en traducciones de inglés a español a través de su trabajo como freelance para diversas editoriales.
A partir del año 2016 hasta el presente, Rita Wirkala comparte su experiencia como escritora y ávida lectora con miembros de la comunidad hispana a través de clases y talleres de escritura creativa,( hyperlink to video1 and 2) las que se encuentran reunidas en su ensayo La magia de la palabra. Guía para la escritura creativa en español (2020).
En 2021 retoma su interés por los estudios académicos, y publica su tesis doctoral Huellas del sufismo en el Libro de Buen Amor, libro que presenta el mismo año en el Congreso de Estudios Hispánicos Joseph T. Snow en Madrid.  (hyperlink to video3).
Sus extensos viajes, así como lecturas en diferentes áreas más allá de la literatura (antropología, psicología, filosofía y ciencias) informan e inspiran todo su trabajo.